Okay. Double squee worthy post!
First of all...
Looks like there's gonna be a season 2! :D I don't know why LJ hates me and won't make my url a link, so here's just the url.
http://www.tvtonight.com.au/2010/07/renewed-dance-academy.html
Another thing. Tom just tweeted me back! :D I just added him on Twitter and thought I'd try writing to him. And he replied. :D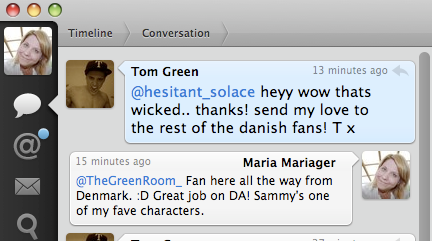 So excited! :D
Party post, y/y??
Current Mood:
excited